EGVP
---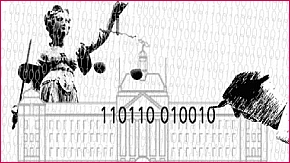 The Electronic Court and Administration Mailbox (EGVP) provides a recommendable alternative for signed and encrypted data transfer.
Simply put, EGVP can be compared to sending a registered letter with acknowledgement of receipt, while sending conventional e-mails via the Internet can be compared to mailing a postcard.
If you want to use EGVP, your computer must meet specific system requirements. First of all, you have to install the program (also known as client application) on your computer.
You can download the program from the EGVP website of the provider. There you also find information on the installation and use of EGVP.
The EGVP address of the Point of Single Contact Schleswig-Holstein EA-SH can be found in the directory that is included in the program.
---